JP Leonard


Never Die On A Cold Night:
A Story of Horrific Murders and Love.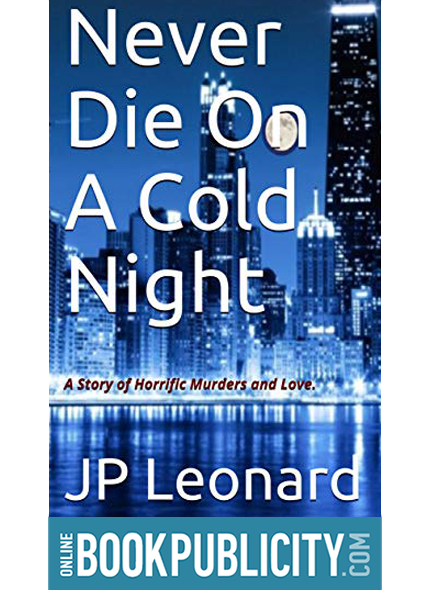 This dark horror fantasy would not be complete without the possibility of a supernatural monster in a form of a werewolf killing and slashing the terrified population of urban Chicago. This thriller adventure is full of suspense, as well as, passionate romance spiced up with horrifying murder scenes. The evolving relationship between Detective David Neal and his love interest creates an emotional depth to complement the intensity of the heinous murders involving the detective's fate and sanity.
Detective Neal is at the Chicago police department with a military background. The detective and his tough partner are pushed into solving a series of dark and grisly murders. They became Chicago's darkest and most horrendous murder cases. The deaths were soo bizarre that the government got involved by sending a beautiful female FBI agent, with a personal agenda of her own.
David noticed an older female in the strangest places, but did he really see her? David began to have the craziest dreams and visions and began to doubt his own sanity. The only thing that kept him sane was the woman he fell in love with.
If you're a fan of neo-noir, then you'll definitely want to check this out.